Meet Our Staff!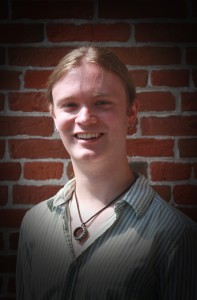 Derek Waldron, Music Director
Derek was welcomed into our church in 2010 and he has brought renewed love into our music program! Adding his own personal musical improvisational songs to our services, writing music for the bell choir, and playing along to our summertime Hymn Roulette where a church member pics their favourite hymn at random, he certainly brings the Spirit to every service! Derek assists in choosing the perfect music to accompany our services, direct the choir, bell choir, contemporary choir and much more.
When he's not behind the organ, Derek is busy owning and operating his one-of-a-kind music studio, Waldron's Studio 88!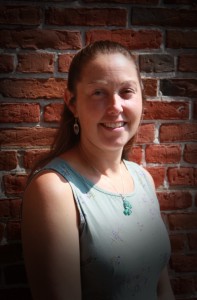 Jeanna Prink, Youth Music Coordinator
Jeanna is a fourth generation member of our church and her entire faith and spiritual experience has derived from this church.  From her Baptism to Sunday School, receiving her first Bible, youth group, and confirmation as a child, she started with a strong foundation and has continued to serve the church as a youth group advisor and on numerous Boards and Committees.  Most recently, she has started serving as the Youth Music Coordinator which she feels gives her the chance to get to know the "future" of our church while also teaching and sharing music – she is carrying on the family tradition as her Great Grandmother, Hattie Tucker, was once the organist of our church.  In her words, "When given a chance to see through their eyes, we are allowed a whole new perspective.  It is through the children and through music that I know there is a God and I can only hope that we can continue to grow and share together on this musical spiritual journey."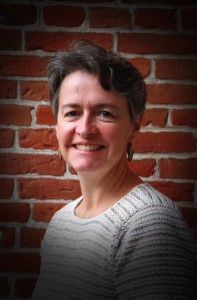 Nancy Magnuson, Secretary
Nancy Magnuson has served as our church secretary since 2004.  In this role, she warmly greets visitors and guests coming to the church on business and assists by directing them toward the proper individual, board or committee which can help with their requests.  Nancy also keeps the congregation updated on church events via the church newsletter and emails.  She prepares bulletins for Sunday services, funerals and weddings; and prepares correspondence for the pastor.  Nancy spent four years in the military as a secretary and later graduated with an Associate Degree in the Legal Secretary field.  Nancy has lived in Lebanon since 1999 when she settled here with her husband and two sons.  She and her family have been members since 2000.